I have recently discovered several different graphics being offered for sale that are ADORABLE, with a capital A!!! Check out
The 3am Teacher
! Cute, cute, cute!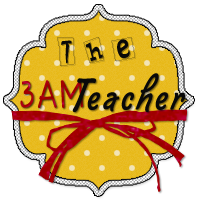 I created a game for my kinders using some of their graphics to help practice subitizing the numbers 1-20. I just love EYE CANDY, don't you?!
You can see it at my Tpt store if you are interested.
I have revised this to include coin counters for children to use in lieu of coloring in the coins on the page so the page can be used over again. Also, I included directions to 2 more games that could be played with the cards. (The counters didn't work. I made them about the right size...IF you have to time cut around the coins. But who in the world has time to do that?! But you could use the counters for using with ten frames and counting.....)
Alternate idea: How about using Lucky Charms cereal to cover each coin?! Then the children could clear the board after the game, and munch on their 'markers' while they played a second game!